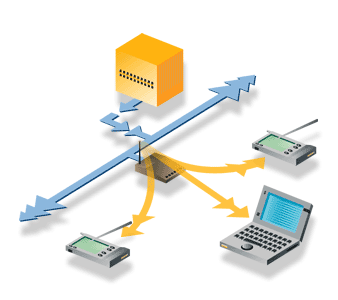 Currently, I am a Masters Student at Carnegie Mellon University , part of the Electrical and Computer Engineering Department. My research interests lie in the field of mobile and wireless protocols and multiple access schemes. Click below for my professional page.
Getting to this point was a long journey. I went to school at Cathedral and John Connon in Bombay (founded 1860). It was great fun and I did a lot of stuff and learnt a lot. Those were the memorable days . They did not seem so then coz of all the homework but compared to Masters...I feel I would rather be there :).
After completing my Junior College with a First Class with Distinction in Science I went on to study Electrical & Computer Engineering at the University of Bombay for my Bachelors Degree. I graduated with a First Class with Distinction and Honors. It was a great experience in terms of the amount of work and continuous deadlines. I was also an active office bearer for the IEEE and SFE society branches during my undergrad years. Had a great time, made many friends who will remain so for a long time. At the time I also completed my Advanced Diploma in Network Computing from the National Institute for Information Technology.
Presently I am completing my Masters degree at the Electrical & Computer Engineering Dept of Carnegie Mellon University. At CMU, I worked on network simulation and design at CERT/CC, mobility modeling for wireless networks and slotted multi-access schemes for wireless networks with multi-packet reception. I am currently a PhD student in Electrical and Computer Engineering at Purdue University where my primary area is Communications and Signal Processing and related area computer engineering