In the year 1982 we shifted to Bombay from Gwalior. We stayed at a Peddar Road in Bombay initially but finally shifted to a sea facing apartment on Napeansea Road after some time.
I joined the Hill Grange High school on Peddar road for a period of six months.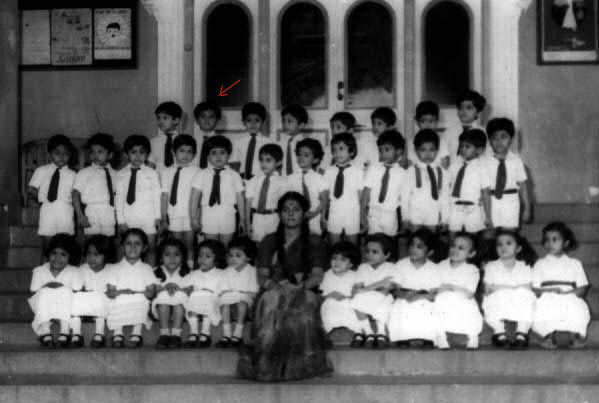 The kindergarten gang of Hill Grange
I then joined the infant section, located at Malabar Hill of the Cathedral & John Connon High School in 1983.......
Looking at a girl while pretending to sing
Then I joined the junior section, located at Fort, of the same school...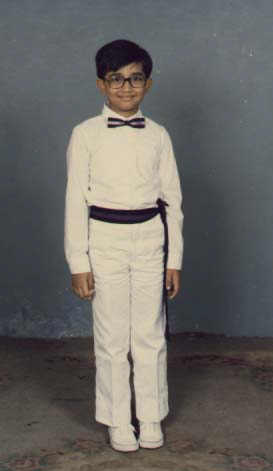 All dressed up and nowhere to go
I participated in quite a few school plays to further my political ambitions.....
By becoming an idol for the BJP.....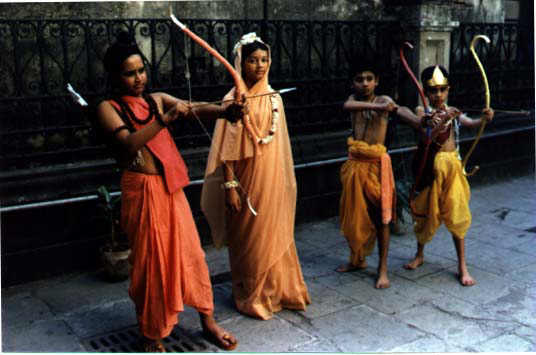 Aiming aimlessly
and then of the Congress.....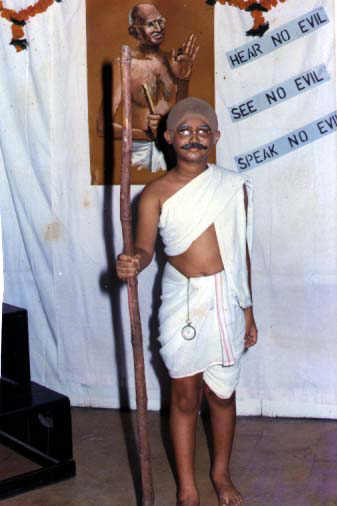 Preaching "ahimsa" with a stick